I've been missing for the past 5 months (Oops), so I think it's time I should update this blog, with a blog post that supposed to be published five month earlier.
So… during the previous holiday (how I am looking forward to my next long holiday in August right now), I was entitled to 2 tickets to Universal Studios Singapore (USS) thanks to a Instagram competition organised by Ngee Ann Poly. We were supposed to write how we are going to spend my vacation…
And I wrote a freaking long post (no choice, maybe it's a blogger thing. We tend to over write. Oops). And fortunately for me, my long post didn't go to waste. I was declared one of the 6 winners (alongside Rebecca and Huiqi who also won the tickets — but turn out they got tickets to the other attractions instead)
After a few days of anticipation, the mail arrived.
On the 4th of April, I jio-ed Rebecca to embark on this trip which I SWEAR I WILL NEVER FORGET.
Rebecca had went to USS for a few times (I supposed), so she's my 'tour guide' for the day.
Apparently, someone *cough**cough* was late so I decided to wander about…
I could see USS from HarbourFront (duh)
And then had some coffee and did some reading.
Sometimes I really suspect what I've been doing for the entire of my lifetime, but coffee and books (of course, plus music) can easy satisfy me.
I barely read a few pages before Reb arrived and we were on the way to USS…
After she had her Subway breakfast. HAHAHAHA
I am just going to forego about the process of getting there and retrieving the tickets. I mean, that's not the main point ya? Let's fast forward to the moment I stepped foot on USS for the first time in my lifetime.
What greeted me was a like a scene right out of a fairy tale book.
Yeah, something like that. I felt like a princess right at that instance. Okok, I know I am a guy, it doesn't make sense for me to have those kind of fantasy. *swipes hair*
It really looks like the place I would want to live for the remainder of my life. Wandering around the palace 24 hours a day, 7 days a week, 52 weeks a year (Call me Prince Edward guys)
Let's come back to reality. Reality is one something big to accept. WHO LIKES THE REALITY ANYWAY.
My imagination doesn't survived that long before I was dragged to the nearest roller coaster ride.
I took a deep breathe.
I remembered the last time I took a roller coaster ride, which was like approximately 7 years ago, I was shouting like how a normal person would shout if they were to know their boyfriends were actually some vampires (sorry, Belle).
My heart palpitated as I moved along the queue line. I was praying that the queue would jam forever. I stood there trying to compose myself before my spirit could even decide to leave my body because it was so afraid.
Enchanted Airways wasn't enchanting at all.
It was our turn to take the ride. I swore it was one of the shortest 20minutes of my life (did we even queue 20minutes, that's the main question, but whatever though). I refused to explain how my heart died a little inside.
Even before I could take a breather, there I was, sitting in one of the carriages beside the enthusiastically looking Tan Min Zhen. Someone please help me right now, I am running out of proper English adjective to describe how I freaking feel at that very moment.
Let me explain it with a legit metaphor. (If anyone reading this could even understand my point at all)
It's like being send on board a truck which is on the way to Changi Beach for a massacre. That feeling of enviousness and loss.
And then it started moving.
IT MOVES.
EVEN BEFORE I EVEN ALLOW IT.
Being on the last carriage, I turned behind and saw the roller coaster in motion.
I guessed my heartbeat, if it were to be measured, would looked exactly like the roller coaster track. Up and down. I tried to keep my composure.
Sometimes I think I took life too seriously.
I closed my eyes the moment the roller coaster took its first turn.
I felt as if I was involved in an actual car accident rather than on a bloody plane.
The entire ride was a torture and it finally ended before I ran out of profanities to curse. I was so close to climb out of the seat in distress.
No, this was not the end of my excruciation.
We continued on in search for the next attraction. We were planning to alternate between some heart throbbing rides and mild rides. Despite that, I felt that the journey ahead would be mentally agonising.
The Puss-in-Boots' Giant Journey ride was not yet open during April.
Along the way, we walked past a up-and-coming new attraction: The Puss-in-Boots' Giant Journey ride. It was opened later on sometime in May 2015. Rebecca was overly excited over that new attraction. "Oh my God, I want to come here for this ride next time!"
This girl was definitely overly zealous. I squeezed out a faint smile.
The scenery in USS is rather picturesque. It was difficult for me not to be mesmerised by the surrounding.
We eventually head to the next ride, which I could still remember. It was an experience worse compared to the previous one.
Welcome to Canopy Flyer.
Just look at the amount of daredevils putting their lifes at stake trying the Canopy Flyer. Alright, I am just over-exaggerating.
The queue was long enough. It resembled the length of the queue outside a random Singapore Pools betting outlet near where I stay during Wednesday and weekends. In Singapore, we are so willingly to queue for anything and everything, including things that might put your life in extreme danger.
I wasn't thinking too much about the ride I was about to experience. I was looking out at the Dino-Soarin' rides which looked less intimidating. Of course, I am too old and over-sized for that.
We waited for close to an hour, I supposed (well, it felt like an hour no doubt). As we got nearer, I got a glimpse of the terror. This ride does not allow you to put your legs on something, in other words, your legs will be hanging in mid-air once it leaves the platform.
I could remember exactly how aghast I was when I was seating on the ride. I tried to calm myself down.
I TRIED ALRIGHT.
As I sat beside the fanatical Reb, the expressions on our faces immediately became a visible contrast.
(Image: memegenerator)
As the ride took its first drastic turn, I felt like I would get thrown off the seat and land on some random part of USS. I took my prayers seriously this time, hoping I wouldn't die because I took a roller coaster ride.
Exactly. Although to be fair, I didn't pay for it but I started to doubt the mentally of those who seems ever so willing to hop onto any roller coaster. I swear these people must be some sort of masochists. Of course, jokes aside, I really do admire those who have the courage to be so into such sort of torture.
Probably I might build enough courage in my next life.
By the time the ride ended, I found myself suffering from the over-production of adrenaline. Or maybe not. I just felt dizzy and stunned, stunned to the extend that it took me a few minutes to regain my composure.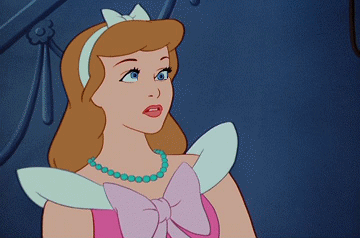 How I felt once I came out of the ride. (Image: mrwgif)
Rebecca was laughing at me, most likely at how weak I was and how retarded I look upon coming down from the ride. My leg was wobbly as shit and I couldn't walk in a straight line while trying to retrieve my backpack that I placed on the shelves provided.
I took me a while to eventually get over and recover from it.
And we continued our journey, things got better from this moment onwards because the other rides seems milder.
No, no Mummy Ride (Revenge of the Mummy). Before I start shouting for mummy.
I counted myself lucky that this Battlestar Galatica ride wasn't open when I visited the place. My heart would have died a little.
We continued towards the SciFi City. I swear the entire set-up here makes one feel like he/she is being trapped inside a faulty time machine. From Ancient Egypt to somewhere that seems to me like 500 years later. Damn, the advancement of civilisation.
Maybe I felt like a Transformer.
The ride was probably my favourite because…
Well, I can differentiate between what's 3D and what's literally off-the-ground. The transformer ride is basically on the ground, the only reason why you are feeling the height is due to the 3D goggle that you are wearing. It just felt like you are actually driving a sports car at full speed along the highway.
Because you crashed past the barrier at a random turn and down you go.
I remembered returning to have a second ride towards the end of the day.
What happened when I came face to face with muscle cars? Snap pictures of them like no tomorrow.
We took a break from all the rides and headed to the WaterWorld for some… water shows. That crowd though.
I swear the speaker there was freaking loud.
After the show, we continued around the theme park and more rides…
I like to move it move it…
Hey look, it's Shrek!
Taking picture at the place where it looks like it's straight from an American drama…
It was near to the evening, so we went out to have dinner before returning back to USS.
That apparently mandatory shot in front of the Universal Studio's globe, before the sun went down.
Selfie~
Dinner at Aston's Specialities (the restaurant is no longer there anymore).
And we were back, at USS.
Save Me From Life!!!
Watched a Donkey Live show before leaving.
After a day-long of adventure, we were both tired and exhausted. It had been a great day out and that marked the end of my very first encounter at USS.
It's really a fun place, but I doubt I'll be going again because of my phobia with roller coaster. Oops!