A job that pays more than S$7,000 per month is currently vacant and authorities are seeking someone to fill that position online.
A listing on the Scottish government's career website myjobScotland recently caught the eyes of many. The only primary school in Forla, Shetlands, UK is looking for a Head Teacher. The incumbent Jayne Smith will be departing the school after 3 years, a decision she made last October.
In an interview with BBC Radio Scotland, she agreed that her successor will have to be 'really resilient".
We want somebody special who is coming in enthusiastic with new ideas who is going to love living on Forla.
– Ms. Jayne Smith
By living on Forla, it means that residents will have to risk being cut off from the rest of the world. There have been instances where, according to Ms Smith, no plane or ferry arrived at the island for three weeks.
Not a bad idea especially when the world is getting more f***ed up day by day.
As the job descriptor describes, successful applicant will have to fulfil a 35-hour work week over a period of 39 weeks per year. He/she will also be entitled to 8 weeks (pro rata) paid holidays during school holidays and a 3-bedroom residence on the island.
Forla Primary School currently has two students, but one of them is leaving for high school in mainland Shetlands in the upcoming term. That left the school with only one student.
It has been reported that the post has interested many people from all across the globe, with job applications coming from as far as Azerbaijan and South Africa.
WHERE IS FORLA?
Forla is located within the Shetland Islands, north of Scotland, with the size of roughly 12km2 (roughly the size of Sembawang). With a population of just slightly over 30, it is considered one of the most remote inhabitable British islands. The name 'Forla' derived from Old Norse language, meaning 'Bird Island' – which kind of makes sense because it seems to be more accessible to the birds. That being said, it is the home to the world's largest colony of Great Skuas.
To put it into perspective, Forla is roughly 32km away from Shetland mainland, more than the distance between Woodlands Causeway and Marina South Pier. In turn, Shetland is about 965km away from London, and about 14 hours of boat ride from the nearest British ferry terminal on the island of Great Britain.
Although it may seem far away, its distance from London is roughly the same as compared to the distance between Milan and the British capital. According to their tourism site,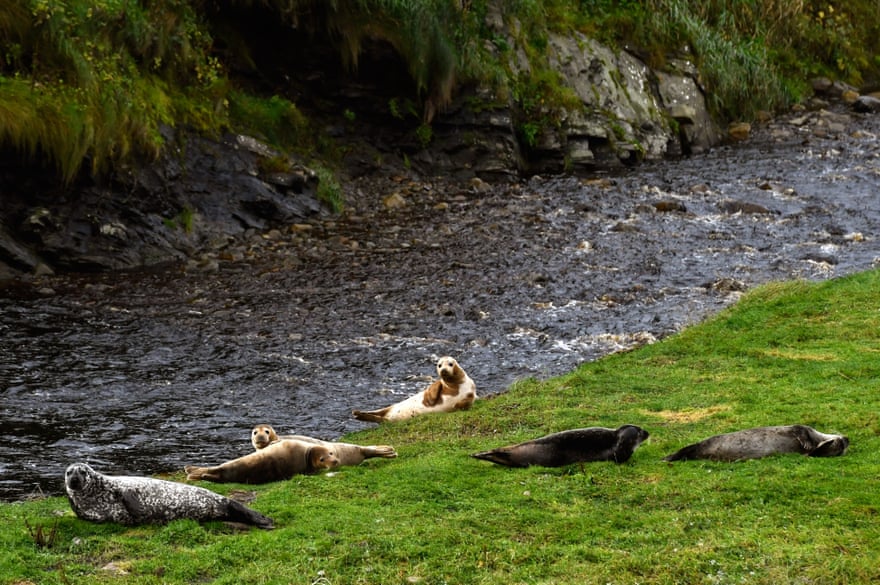 SEALING THE DEAL: There might be more seals than humans over at Forla.
Singaporeans with relevant teaching qualifications (aka B.Ed or PGED and full registration with General Teaching Council for Scotland) and tired of taking care of spoiled urban kids are interested can submit their application via Jerry Edwards at jerry.edwards@shetland.gov.uk.
Application will close by 6am on 9 June (Friday) Singapore time.
Comments
comments